WEBB TO LEAD CANADIAN OFFICE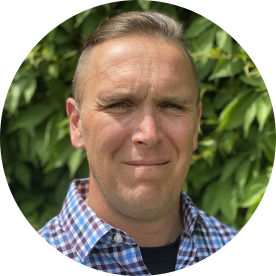 Wayne, NE – Beck Ag, Inc. is bringing its U.S.-recognized experience and expertise for creating and executing data-driven go-to-market strategies in the agriculture space north of the border. The announcement from Beck Ag CEO Richard Bettison coincides with the appointment of David Webb as the General Manager of Beck Ag Canada.
"Many of our tenured clients have Canada-focused operations," stated Bettison. "Plus, Canada has many companies servicing the agriculture sector as their sole mission in their home country. Opening a Canada-based operation is a natural extension for our successful data-driven, go-to-market strategies."
Prior to Beck Ag, Webb oversaw Canadian operations including finance, sales, marketing, software development and client engagement functions for AgData. He also served as vice president of agribusiness for Ipsos-Reid, a Canadian leader in market research specializing in advertising, loyalty, marketing, media, and public affairs research.
"David brings an immense amount of experience and knowledge regarding Beck Ag's business focus," stated Bettison. "In his prior role, he identified new investment opportunities, guided strategic planning and devised business development plans for acquiring agricultural company clients.
According to Bettison, Webb's expertise in developing and implementing an integrated approach to sales and marketing execution both complement and augment Beck Ag's capabilities of delivering data-driven, strategic, and scalable marketing and sales solutions. These unique solutions drive awareness, educate the channel and end-users and accelerate product, services and technology adoption.
"I am looking forward to expanding Beck Ag's business opportunities into the Canadian marketplace," Webb said. "For over two decades, Beck Ag has developed unique data-driven solutions and relationships with thousands of growers and ag professionals. Not only do they have grower and channel intelligence, Beck Ag has the capability to develop and execute strategies that achieve measurable results. These techniques and results will translate very effectively into the Canadian agricultural space"
Founded in 1997, Beck Ag is the ag industry's most innovative data-driven sales and marketing organization. The company goal is to help clients achieve Excellence in Execution by enabling improved decision making, stronger customer engagements and more efficient business performance. Beck Ag leverages a customer data-driven approach to provide a wide range of marketing and sales solutions to clients across the agri-food chain. The centerpiece of Beck Ag's success is an ongoing direct and trusted relationship with thousands of commercial-scale ag production professionals including retail/distribution channels. Beck Ag is comprised of a team of industry and discipline experts with a history of successfully delivering solutions that provide clients a positive ROI.