Taber Named VP of Commercial Execution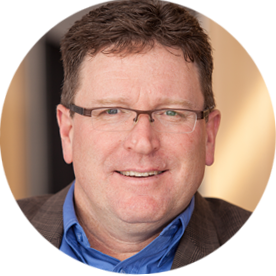 Wayne, NE – Beck Ag, Inc., nationally recognized for creating and executing data-driven go-to-market strategies in the agriculture space for over 20 years, announced today the appointment of Jeff Taber as the company's new Vice President of Commercial Execution. The announcement came from Beck Ag CEO Richard Bettison and was effective May 1. Prior to Beck Ag, Taber held many key US and global commercial leadership roles with Syngenta, most recently focused on sales and marketing productivity connecting people, process and platforms that improved the customer's experience.
"Jeff brings a wealth of experience and knowledge regarding Beck Ag's business space," stated Bettison. "He is passionate about creating unique competitive advantages recognized and rewarded by customers. Jeff champions outcome-based results driven by creating a distinctive, simplified and repeatable selling approach leading to sharper focus on differentiating capabilities and competencies."
In a hyper-competitive marketplace, Execution Excellence drives business results. Taber's role as Vice President of Commercial Execution is to enable Beck Ag's clients to deliver targeted business improvement based on an improved customer experience driven by insight and execution. His expertise in developing and implementing an integrated approach to sales and marketing execution complement Beck Ag's capabilities of delivering data-driven, strategic, and scalable marketing and sales solutions which drive awareness, educate the channel and end-users and accelerate product, services and technology adoption.
Taber brings to Beck Ag experience in U.S and international markets that has propelled commercial execution across a range of go-to-market challenges and opportunities, added Bettison. He has previously served in commercial leadership roles in strategy, sales, marketing, key account management, finance, and training with Syngenta for over 25 years building a broad and deep personal professional foundation.
"I am honored and thrilled to join Beck Ag in this vital role that connects into existing Beck Ag expertise," Taber said. "Beck Ag has developed unique data-driven solutions and relationships with thousands of growers and ag professionals. Not only do they have grower and channel intelligence, they have the capability to develop and execute strategies that have measurable results. Beck Ag's focus on execution and results in service of client objectives is really energizing.
Founded in 1997, Beck Ag is the ag industry's most innovative data-driven sales and marketing organization. The company goal is to help clients achieve Excellence in Execution by enabling improved decision making, stronger customer engagements and more efficient business performance. Beck Ag leverages a customer data-driven approach to provide a wide range of marketing and sales solutions to clients across the agri-food chain. The centerpiece of Beck Ag's success is an ongoing direct and trusted relationship with thousands of commercial-scale ag production professionals including retail/distribution channels. Beck Ag is comprised of a team of industry and discipline experts with a history of successfully delivering solutions that provide clients a positive ROI.