Wayne, NE – Beck Ag, Inc., nationally recognized for creating and executing data-driven go-to-market strategies in the agriculture space for over 20 years, announced today the appointment of Jeff Taber as the company's new Vice President of Commercial Execution.
The announcement came from Beck Ag CEO Richard Bettison and was effective May 1. Prior to Beck Ag, Taber held many key US and global commercial leadership roles with Syngenta, most recently focused on sales and marketing productivity connecting people, process and platforms that improved the customer's experience.
"Jeff brings a wealth of experience and knowledge regarding Beck Ag's business space," stated Bettison. "He is passionate about creating unique competitive advantages recognized and rewarded by customers. Jeff champions outcome-based results driven by creating a distinctive, simplified and repeatable selling approach leading to sharper focus on differentiating capabilities and competencies."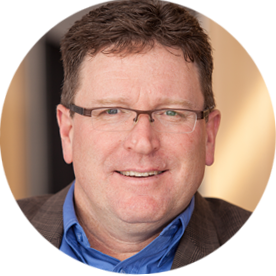 In a hyper-competitive marketplace, Execution Excellence drives business results. Taber's role as Vice President of Commercial Execution is to enable Beck Ag's clients to deliver targeted business improvement based on an improved customer experience driven by insight and execution. His expertise in developing and implementing an integrated approach to sales and marketing execution complement Beck Ag's capabilities of delivering data-driven, strategic, and scalable marketing and sales solutions which drive awareness, educate the channel and end-users and accelerate product, services and technology adoption.